AKERU is a collaboration between Lisa Star and Ray Cooper.  Since we are so prolific in our songwriting, we decided to work with a series of titles that would represent the volumes of works over time.
When we first met, we each had our separate projects - and in working on the songs over time - realized that the projects had merged in a wonderful way.
Our first volume is entitled, AKERU Beginnings (EP)- which will eventually fold into a larger project, AKERU I:  Stars on the Ground, with our first releasesShining Bright, From The Beginning (by Greg Lake, arrangment by Lisa Star & Ray Cooper), Sweet Surrender, and Shining Bright French version.
Be sure and sign up for our newsletter to receive the latest updates on releases and newly posted material.
Lisa & Ray
---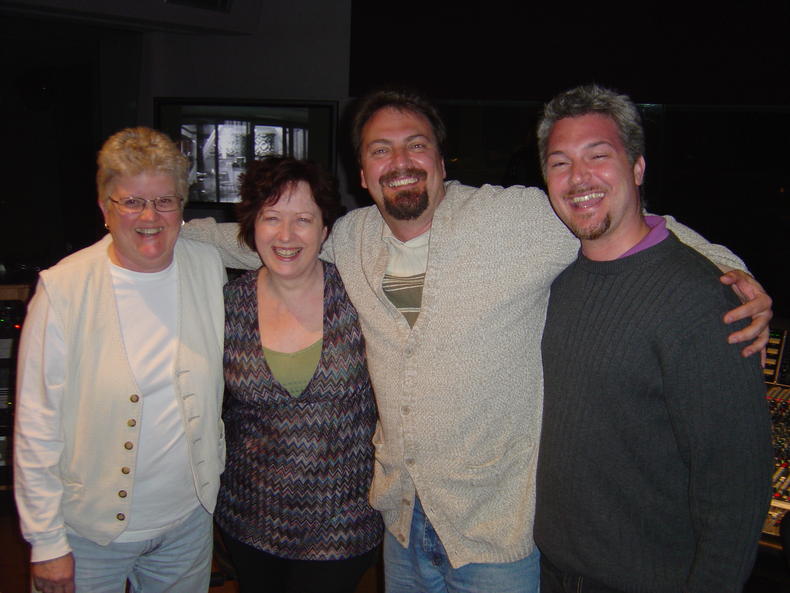 Part of our Skywalker Sound Dream Team - Leslie Ann Jones, Robert Gatley and Dann Thompson (not shown)